Don't let your age, or your vision, hold you back…
If you aren't familiar with the Ironman event, it includes a 2.4-mile swim, 112-mile bike ride and a 26.2 mile marathon. Mind you, each event is done consecutively— usually the swim; then the bike ride; and finally, the race is completed with the run. The Ironman is about
athletic ability and endurance—something that the typical weekend athlete would not be doing.
The Ironman is quite a feat and I had never met anyone past 60 who had completed one. That is, not until Reynold, a 72-year-old athlete presented to my office.
Reynold's Story:
His complaint: He was having great difficulty completing his Ironman events. Ironman events take intensive training and Reynold
was passionate about his personal training and competition. What was his main challenge in competing?  His vision … Reynold was
experiencing double vision. He had difficulty finishing his swim and jumping onto his bike because of it. Reynold's double vision was due to eye misalignment, medically identified as a strabismus, that had decompensated, causing him more symptoms. And at 72, Reynold was ready to stop his Ironman quests. He began to feel that his athletic days were over.
When I told him that I didn't think so, he enthusiastically participated in a vision therapy program and incorporated his vision therapy activities into his daily training regimen. After only 10 vision therapy sessions, Reynold declared he was ready to compete again and entered the Ironman competition in New Zealand. The result: He took third place for his age group. And this time, no double vision!
Ten vision therapy sessions is a very short time for treatment. Yet with Reynold, he was so motivated that he worked more on transforming his vision in 10 weeks than most patients complete in 24!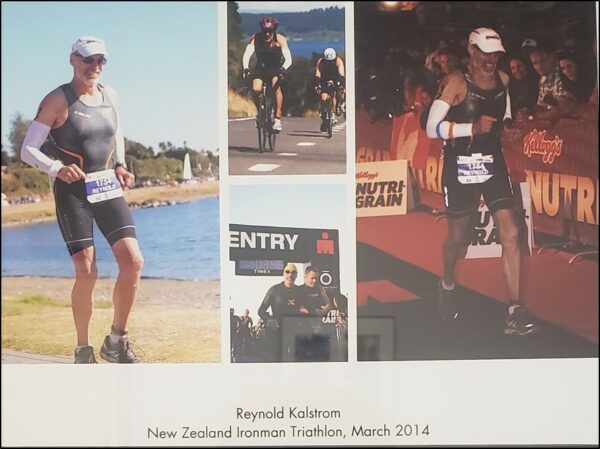 Reynold illustrates how vision therapy, even as a mature adult, can be effective as long as the passion for expanding one's vision is strong.
Do what you can, with what you've got!
As an athlete, entrepreneur, and motivational speaker, See It. Say It. Do It! opened my eyes to the power of visualization.
—Joe Theismann, NFL Boadcaster/Entrepreneur
For more stories like this, check out my new book Expand Your Vision: How to Gain Clarity, Courage & Confidence. 
Dr. Hellerstein is available for lectures, trainings, workshops and interviews. If you are interested in reaching Dr. Hellerstein or booking an engagement click HERE
Lynn Fishman Hellerstein, O.D., FCOVD, FAAO
303-850-9499

Latest posts by Lynn Hellerstein
(see all)