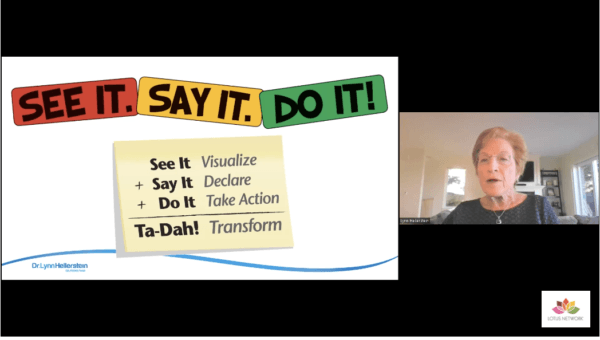 How to Gain Clarity, Courage, and Confidence
In this virtual talk with the Lotus Network, Dr. Lynn Hellerstein will teach us how to:
Expand your creativity
Implement strategies for removing blocks that most people encounter
Disconnect from the anxiety that shadows many athletes, musicians, entertainers, students and test takers—even you
Achieve peak performance
Use the See It. Say It. Do It! process to create clarity, courage, and confidence
You can also download a copy of the transcript here.

Latest posts by Lynn Hellerstein
(see all)