November 2021
Open Your Eyes Podcast Interview

May 2020
Grit and Grace Podcast Interview
#117 A Lifetime of Transformation
April 2020
Sister Strong – Standing Together for Good
A Podcast About Possibility with Lynn Hellerstein and Betsy Wiersma
December 2019
Featured on Women in Optometry
Illness Knocked Career Plans Off Course – Then a new plan emerged
September 2019
The Power of Good Vision | Featured by Camp Experience
August 2019
AuthorU-Your Guide to Book Publishing host Judith Briles rolls up her Book Shepherding skills and introduces 5 successful authors. This episode features multi-award winning Dr. Lynn Hellerstein, author of See It. Say It. Do It. Join us as Lynn takes you through an awesome visualization for creating the book … and getting unstuck if you are blocked. Click here for podcast
March 2019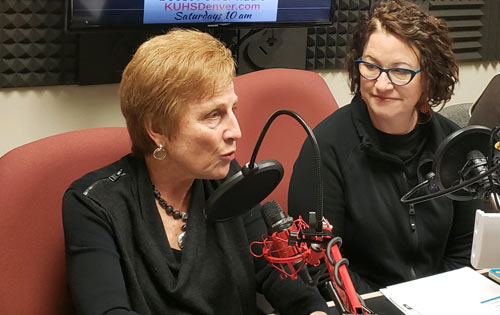 April 2018
Cherry Creek PIN Network
Visual Processing Podcast
May 2016
Article with Macaroni Kid for National Vision Month
NATIONAL VISION MONTH: A Surprising Solution for Struggling Kids
Adventures In Brain Injury
Podcast – Healing and Success Through Visualization
Jan 2016
Women in Optometry Video Interview
May 2015
La Nueva España (Gijon, Spain)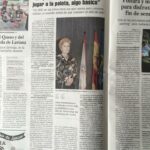 Newspaper Article – SPANISH
SIODEC (International Society of Behavioral Optometrists in Spain)
August 2014
Victory Circles Radio
Podcast – See It. Say It. Do It!
May 2014

2e Newsletter
Vision Problems in Children with Autism Spectrum Disorder
February 2014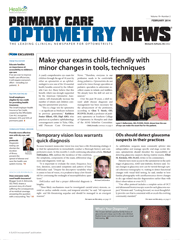 Primary Care Optometry News
Make Your Exams Child Friendly
August 2013
Web Talk Radio Interview
 A New Spin on Autism:  Answers!-Sensory Integration via Vison Therapy 
(starts 17 mins. into interview)
July 2013
How To Improve Your Sports Performance Podcast
April 2013
Vision Therapy Helping Correct Poor Vision story on KDVR.

August 2012
COVD Visions Newsletter

Colorado Parent's Magazine
July 2012
Parenting.com/blogs/mom
Vision vs. Sight – What Parents Need to Know
11:11 Magazine-Devoted to the Soul
Visualizing…Children of the Future
April 2012
KNFX 1100 Radio Station, Phoenix, AZ Interview
KNFX
Dec 2010
Intermountain Jewish News
See It. Say It. Do It! Feature review in IJN
Colorado Avalanche Cares
Kid Friendly System to "Make it to practice on time" using See It. Say It. Do It! ORGANIZE IT!
June 2010
American Optometric Association News
May 2010
Minnesota Hockey Newsletter
Why 20/20 Does Not Mean Perfect Vision
March 2010
KMGH Channel 7 News
3-D Movie Technology Can Make Some Viewers Feel Sick – Vision Therapy Can Help Millions Can't See
February 2010
The Denver Post
Denver Optometrist Helps Sports Enthusiasts – By Irv Moss
January 2010
The School Principal Blog
2009 Top 10 Educational Books Bestsellers on Amazon.com
iParenting Media Award Winners
See It. Say It. Do It! is an honored recipient of an iParenting Media Award. This award is given by iParenting.com, a Disney Internet Group media property, a premiere product evaluation and testing service in the country.
EducationNews.org
Dr. Lynn Hellerstein puts the focus on vision, not eyesight, in breakthrough book