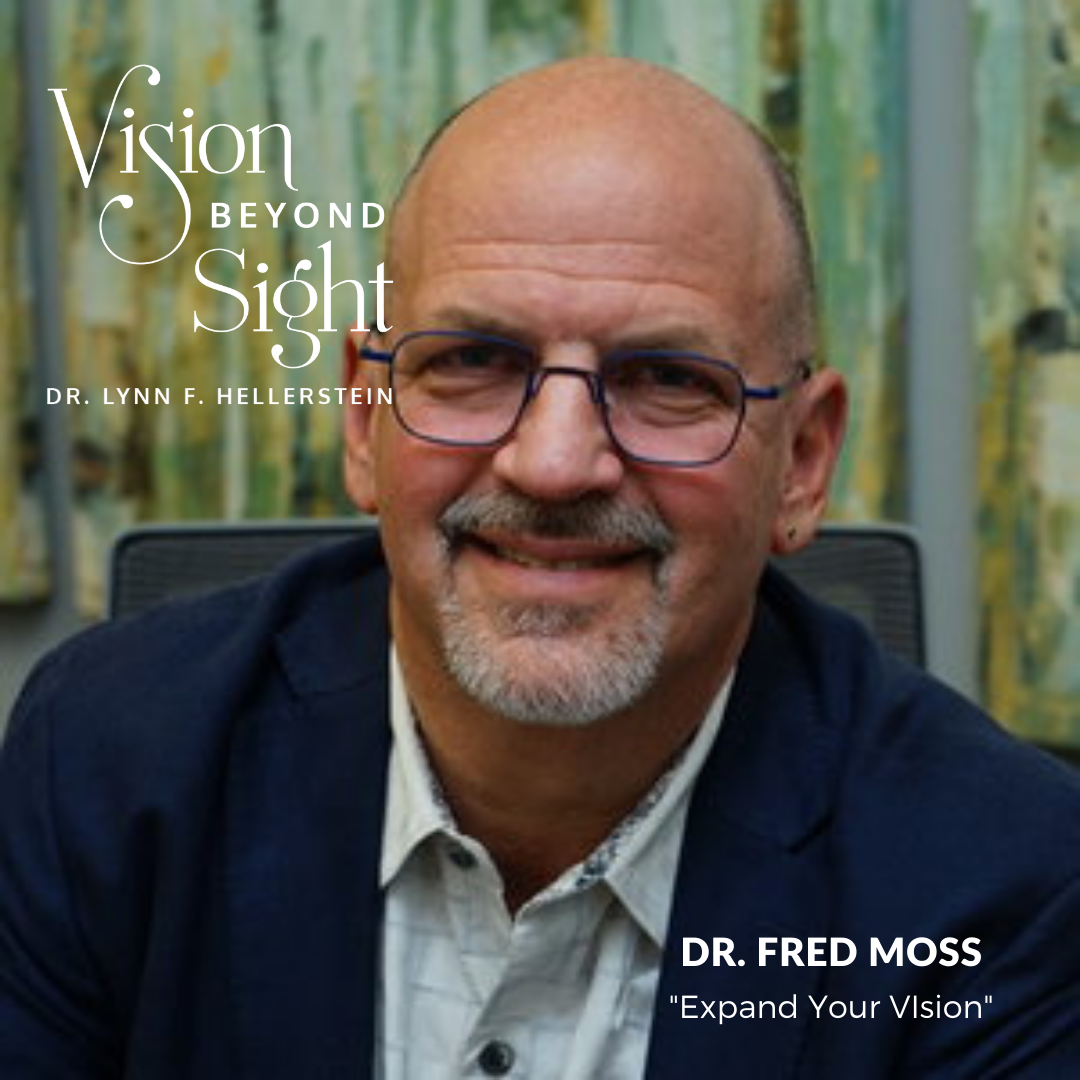 Dr. Lynn Hellerstein of Vision Beyond Sight speaks with Dr. Fred Moss, a psychiatrist, speaker, coach and podcast host, to talk about how to expand your vision and Dr. Lynn's exciting goals for creating the Vision Beyond Sight podcast. She discusses her experience with different patients, and not only does she want to correct their vision outside but also their vision inside.
Click here and tune in to the show now to explore:
What expands your vision?
Lynn's goals for creating Vision Beyond Sight Podcast
How do you look at the vision inside and outside?
Dr. Fred Moss is a psychiatrist with nearly 40 years of clinical experience. He helps out thousands of people to regain their voice, be heard, and courageously embrace their humanity. And often without the use of medications or drug treatment.
Connect with Dr. Fred Moss:
"Helping people improve and expand their vision, not just seeing clearer, but internally matching pictures in their head." — Dr. Lynn Hellerstein
Click here to play this show now!
---
Dr. Lynn Hellerstein, Developmental Optometrist, co-owner of Hellerstein & Brenner Vision Center, P.C., award-winning author and international speaker, holds powerful and inspiring conversations with her guests in the areas of health, wellness, education, sports and psychology. They share their inspirational stories of healing and transformation through their vision expansion. Vision Beyond Sight Podcast will help you see with clarity, gain courage and confidence. Welcome to Vision Beyond Sight!
Dr. Lynn's books are available at Amazon.com and www.lynnhellerstein.com/shop.
Dr. Lynn is available for speaking engagements and consulting. For more information, visit www.lynnhellerstein.com.
To learn more about vision therapy or to find a doctor providing vision therapy in your area, visit: COVD.org.
To learn more about vision and the impact in concussion/brain injury, visit: Neuro-Optometric Rehabilitation Association.
Listen and subscribe wherever you get your podcasts!
New episodes every Wednesday at 9 am MT/10 am CT
Latest posts by Vision Beyond Sight
(see all)