The Power of Visualization 
Dr. Lynn F. Hellerstein, O.D., FCOVD, FAAO
Do you have test anxiety?
Does your child lack self-esteem and confidence?
Would you like to empower yourself to develop your strategies for success?
Welcome to the world of visualization. This blog starts the conversation on what it is, how you use it, and what it can do for you if you learn to use it well. Visualization is easy to learn; we all have the rudiments of it and already are visualizing to some degree … even the youngest of children. Children are naturally curious, and they want to learn and explore. As toddlers, they are enthusiastic and love learning. Just watch a two-year-old getting into everything in the cupboard, pulling things apart, laughing, questioning.
The word, visualization, conjures up many images and meanings for people. Visualization is defined in numerous ways, depending on the person and the type of discussion and situation. For example, visualization may be simply defined as utilizing visual mental imagery or picturing in your "mind's eye." Or the term visualization may refer to a more multi-sensory inclusive term utilizing seeing, hearing, touch, smell and taste imagery as well as body sensations.  Here is my definition of visualization as written in my first book, See It. Say It. Do It!.
The ability to imagine, sense, become aware of, move, manipulate and expand the pictures in your "mind's eye" and the feelings or senses in your body, thereby developing new perspectives and creativity.
Who Can Visualize for Success? Everyone! You are visualizing, even though you may not be aware of it. Picture yourself on your dream vacation. Are you lying on a white sandy beach, cruising through the Greek Isles, or sitting in Fenway Park watching the Red Sox beat the Yankees? Guess what? You are using your visualization skills!   Visualization skills are developed in the young child just as are coordination and other cognitive skills.
Notice that visualization is defined in a very multi-sensory way. It is not just about pictures in your mind. It includes other body senses, including smells, sounds, tastes, and feelings. Sometimes, people just have a "knowing" or a "sense" without noticing an image. Everyone is different. There is no right or wrong. Just be aware of your own process.  Visualization is the "knowing," or "I got it," or "gut feeling," through the orchestration of your senses.
Visualization is used in business, sports, healthcare, education and personal relationships. In other words, just about everywhere in your life. As Jack Canfield states in The Success Principles, "Your ability to visualize your dreams will serve as a catalyst in their creation." Harvard University researchers found in a study that students who visualize in advance, performed tasks with nearly 100% accuracy, whereas students who didn't visualize achieved only 55 percent accuracy. Researchers at the Mayo Clinic in Rochester, Minnesota found that guided imagery can help you use the full range of your body's healing capacity
The common denominator in achieving success in these examples is visualization. Create and use the image and other senses that lead to the action that will bring you what you want. It could be getting a promotion, going on a special vacation, earning a good grade, or gaining self-confidence, happiness and peace.
To visualize, there are a number of strategies that may assist you in starting.  For some people, it might be easy and automatic.  For some people, it may seem like a struggle.  Try a few of these strategies and see how you do!  For more information and techniques, please check out See It. Say It. Do It!
Relaxing
Breathing
Building Awareness
Moving (like walking)
Having fun
Over the next several weeks, we'll discuss more specific strategies like relaxing, breathing and moving.  In addition, you'll have the opportunity to learn and experience each part of the See It. Say It. Do It! Process.
In the meantime, I invite you to relax, breathe and open your "mind's eye" to the possibilities of your goals and intentions. There is no right way to visualize, so just enjoy your personal process. Remember to journal after your visualizations.
To learn more about visualization, check out the book, See It. Say It. Do It!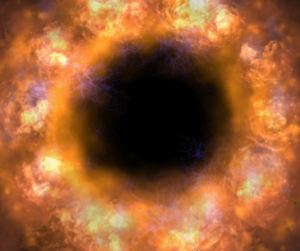 Latest posts by Lynn Hellerstein
(see all)