Thanks to #COVD for the opportunity to present Enhancing Your Vision for Sports & Performance with my awesome vision therapist, #TaylorBenton.
This interactive workshop will provide the opportunity to learn about the impact of enhancing visual skills for sports and optimal performance. An overview of the visual sports performance evaluation will be presented. Specific cutting-edge vision training techniques/technology are highlighted utilizing videos, demonstrations, and hands-on experiences to enhance sports performance of athletes of all levels.  Gain insights and leave the workshop with powerful skills that you can immediately incorporate into your practice. This workshop demonstrates how a collaborative team (OD/vision therapist) works, with an emphasis on the vision therapist teaching the VT training activities.
Click here to see the recording.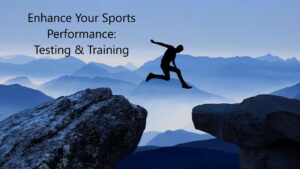 #sportsvision, #sportsvisiontraining, #visiontherapy, #visualization

Latest posts by Lynn Hellerstein
(see all)