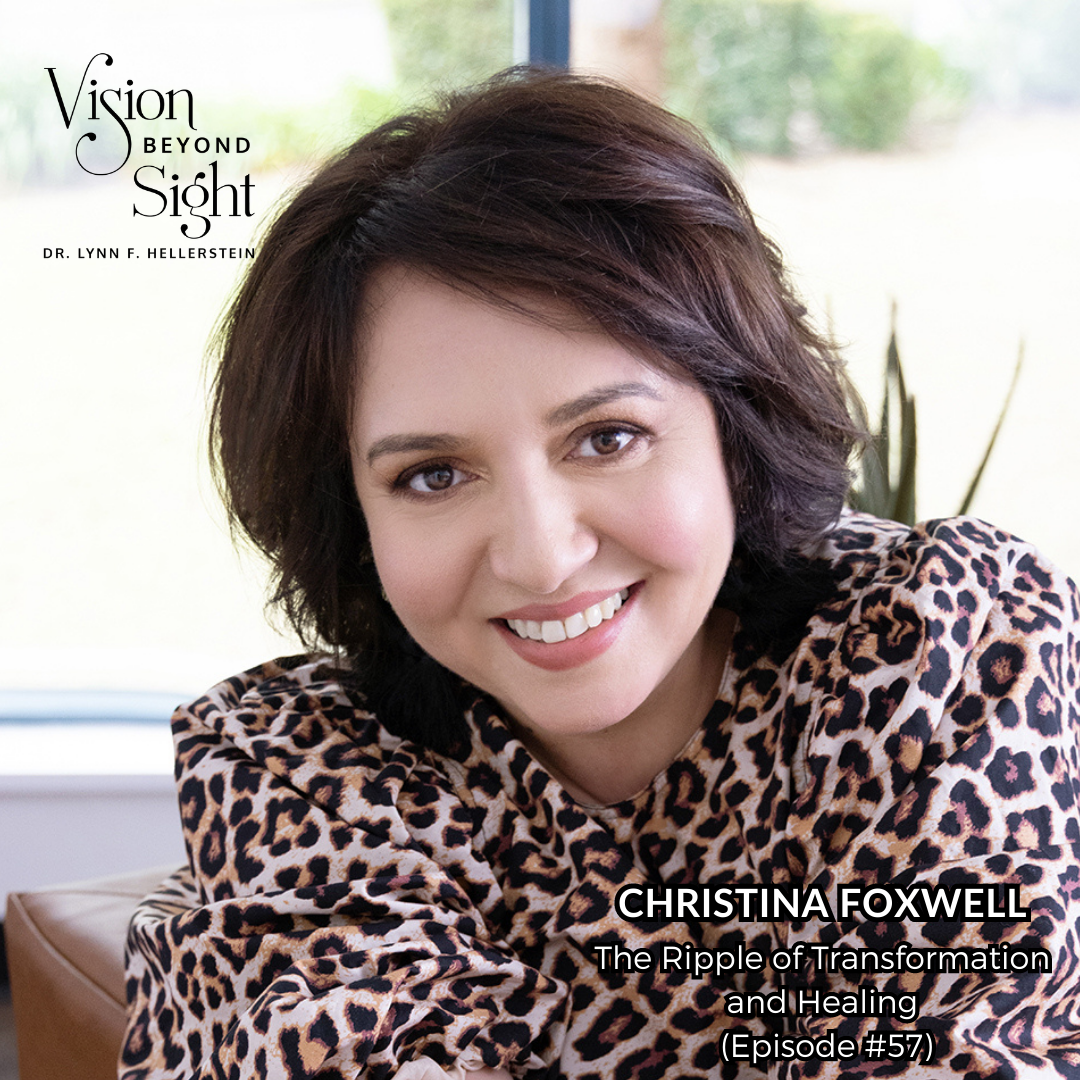 Dr. Lynn Hellerstein of Vision Beyond Sight speaks with Christina Foxwell, founder and Managing Director of Ignite Purpose. Christina shares the lesson of making the choice to change and create ripples of growth and transformation. She also discussed healing organizations through coaching, and her latest book, The Glass Angel.
Click here and tune in to the show now to explore:
Ripple of traumas from childhood to adulthood
Choice starts from the self to transform from brokenness
Stepping to vulnerability
Creating new ripples and rewriting your story towards peacefulness
Being an alchemist of the self
Healing organizations as a coach
Christina's book, The Glass Angel
About Christina Foxwell:
I devote my life to helping others find and follow their passions, transform their lives, and grow into the people they were always meant to be.
I was born in Port Elizabeth, South Africa, to parents that were Pentecostal Ministers in the local community. I now lead an organization I founded in 2012 with global offices, and I am based in Sydney, Australia.
In my life, I have faced hardships and challenges that could have cost me my life. I found a way to survive domestic violence, PTSD, and divorce before I found a path to healing and building a life of gratitude, forgiveness, and love.
What makes our work unique is that it is built on trying to solve the problem of team unity and how to unlock people capacity in teams and organizations. I have made it my focus for over 11 years to understand what we need to do to shift people and impact performance. I have found that is starts in each person! So our work is transformational and increases people's joy and happiness in their lives and impacts success in teams and organizations.
We work top down in organizations and support the shift to start with executives and then to infuse into organizations. We coach, consult, educate, and realign. We help people create the communities they would love to be part of every day!
As the CEO of my practice Ignite Purpose, I have the privilege of guiding others on their life-changing journeys, helping organizations and leaders approach people and performance in new ways where human and people transformation are key to success. My most important role is wife, mother, daughter, and grandmother (Glammy!)
Connect with Christina Foxwell and Ignite Purpose:
Website | Facebook | Twitter | LinkedIn | Instagram
Read 3 books of The Glass Angel here!
"We can talk about purpose but if people don't learn how to transform their life, they struggle to be better together to actually deliver the purpose that they've set. It's fine to speak about the purpose you've set, but to truly create it means you need to transform." – Christina Foxwell
---
Dr. Lynn Hellerstein, Developmental Optometrist, co-owner of Hellerstein & Brenner Vision Center, P.C., award-winning author and international speaker, holds powerful and inspiring conversations with her guests in the areas of health, wellness, education, sports and psychology. They share their inspirational stories of healing and transformation through their vision expansion. Vision Beyond Sight Podcast will help you see with clarity, gain courage and confidence. Welcome to Vision Beyond Sight!
Dr. Lynn's books are available at Amazon.com and www.lynnhellerstein.com/shop.
Dr. Lynn is available for speaking engagements and consulting. For more information, visit www.lynnhellerstein.com.
To learn more about vision therapy or to find a doctor providing vision therapy in your area, visit: COVD.org.
To learn more about vision and the impact in concussion/brain injury, visit: Neuro-Optometric Rehabilitation Association.
Latest posts by Vision Beyond Sight
(see all)