Here is a list of visual activities that can be found on tablets.  This list grows daily!
Hellerstein & Brenner Vision Center does NOT recommend that kids spend hours on computer/tablet technology.  However, these games are very motivating and can help improve tracking, eye movements, visual spatial, visual memory and other skills.
Click here for the iPad & Android App List 2014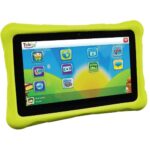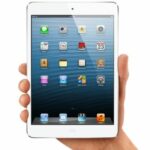 A pioneer in vision therapy and developmental optometry, for more than 30 years Dr. Lynn Hellerstein, has helped thousands of children and adults improve their vision and transform their lives — at home, in the classroom and on the sports field.
Founder and co-owner of Hellerstein & Brenner Vision Center, Dr. Lynn Hellerstein is the author of an award-winning book series, SEE IT. SAY IT.DO IT!
Dynamic and engaging, Dr. Hellerstein is a popular speaker nationally and internationally.

Latest posts by Lynn Hellerstein (see all)