Many children have 20/20 eyesight, yet 1 out of 4 children have vision problems. This impacts their school success, sports performance, and confidence. This workshop is loaded with information to help you spot the signs and symptoms of vision problems and learn about the critical link between vision development and learning.
Occupationaltherapy.com requested that I provide a webinar (for OT credit).  This is a 2 hour webinar.  To view this webinar and many others, please register at Occupationaltherapy.com.
Make sure your child is visually ready for school!  Have your child's vision evaluated by a COVD Doctor of optometry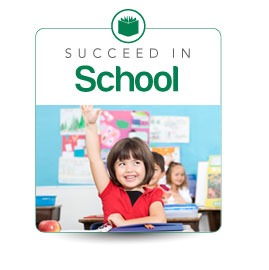 Click here to view the webinar

A pioneer in vision therapy and developmental optometry, for more than 30 years Dr. Lynn Hellerstein, has helped thousands of children and adults improve their vision and transform their lives — at home, in the classroom and on the sports field.
Founder and co-owner of Hellerstein & Brenner Vision Center, Dr. Lynn Hellerstein is the author of an award-winning book series, SEE IT. SAY IT.DO IT!
Dynamic and engaging, Dr. Hellerstein is a popular speaker nationally and internationally.

Latest posts by Lynn Hellerstein (see all)