WHEREAS, Children's Vision and Learning Month serves to educate parents, teachers, and the general public about the importance of vision and proper eye care  in the success of each child; and
WHEREAS, vision plays a vital role in allowing Colorado's children to read and
learn; and
WHEREAS, as many as one in four school-age children has vision problems, and vision problems are the most common handicapping condition among children; and
WHEREAS, the State of Colorado recognizes the importance of education in the lives of its children, and encourages parents to have their children screened for vision
problems in order to maximize their potential in the classroom;
Therefore, I, John W. Hickenlooper, Governor of the State of Colorado, do hereby proclaim August 2014,
CHILDREN'S VISION AND LEARNING MONTH
GIVEN under my hand and the
Executive Seal of the State of
Colorado, this first day of
August, 2014
John W. Hickenlooper
Governor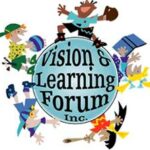 See proclamation Childrens Vision and Hearing Month 2014

A pioneer in vision therapy and developmental optometry, for more than 30 years Dr. Lynn Hellerstein, has helped thousands of children and adults improve their vision and transform their lives — at home, in the classroom and on the sports field.
Founder and co-owner of Hellerstein & Brenner Vision Center, Dr. Lynn Hellerstein is the author of an award-winning book series, SEE IT. SAY IT.DO IT!
Dynamic and engaging, Dr. Hellerstein is a popular speaker nationally and internationally.

Latest posts by Lynn Hellerstein (see all)