"It's time to take a look at your sports vision.  A person can enhance sports success by learning about the newest technology some professional athletes use to improve their game…. Click here to read the entire article on examiner.com by Mollie Eaton.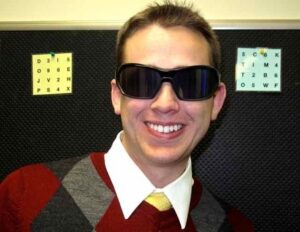 By Dr. Lynn Hellerstein, Colorado Optometrist in Vision Therapy

A pioneer in vision therapy and developmental optometry, for more than 30 years Dr. Lynn Hellerstein, has helped thousands of children and adults improve their vision and transform their lives — at home, in the classroom and on the sports field.
Founder and co-owner of Hellerstein & Brenner Vision Center, Dr. Lynn Hellerstein is the author of an award-winning book series, SEE IT. SAY IT.DO IT!
Dynamic and engaging, Dr. Hellerstein is a popular speaker nationally and internationally.

Latest posts by Lynn Hellerstein (see all)