Hey Lynn…It's your birthday today!  Yes, I am very grateful for my life.  I have been blessed with good health and love.
Here is a short list of the many things that I am grateful for:
1.  My beautiful family
2.  My health
3.  My partner and great staff at Hellerstein & Brenner Vision Center PC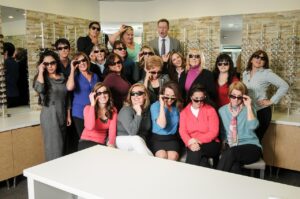 4.  Living in Colorado
5.  You…all the wonderful people/patients/teachers/followers/mentors…

A pioneer in vision therapy and developmental optometry, for more than 30 years Dr. Lynn Hellerstein, has helped thousands of children and adults improve their vision and transform their lives — at home, in the classroom and on the sports field.
Founder and co-owner of Hellerstein & Brenner Vision Center, Dr. Lynn Hellerstein is the author of an award-winning book series, SEE IT. SAY IT.DO IT!
Dynamic and engaging, Dr. Hellerstein is a popular speaker nationally and internationally.

Latest posts by Lynn Hellerstein (see all)