New article about Tramuatic brain injury (TBI).  The effects of TBI and concussion (a form of mild TBI) on vision are presented.  Included are abnormalities in saccades, pursuit, convergence, accommodation and vestibulo-ocular reflex.  Vision-based testing is vital in the management of all forms of TBIand provides a sensitive approach for sideline or postinjury concussion screening.  One sideline test, the King-Devick test, uses rapid number naming and has been tested in multiple athlete cohorts.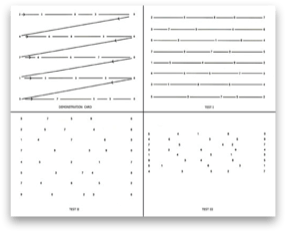 A pioneer in vision therapy and developmental optometry, for more than 30 years Dr. Lynn Hellerstein, has helped thousands of children and adults improve their vision and transform their lives — at home, in the classroom and on the sports field.
Founder and co-owner of Hellerstein & Brenner Vision Center, Dr. Lynn Hellerstein is the author of an award-winning book series, SEE IT. SAY IT.DO IT!
Dynamic and engaging, Dr. Hellerstein is a popular speaker nationally and internationally.

Latest posts by Lynn Hellerstein (see all)