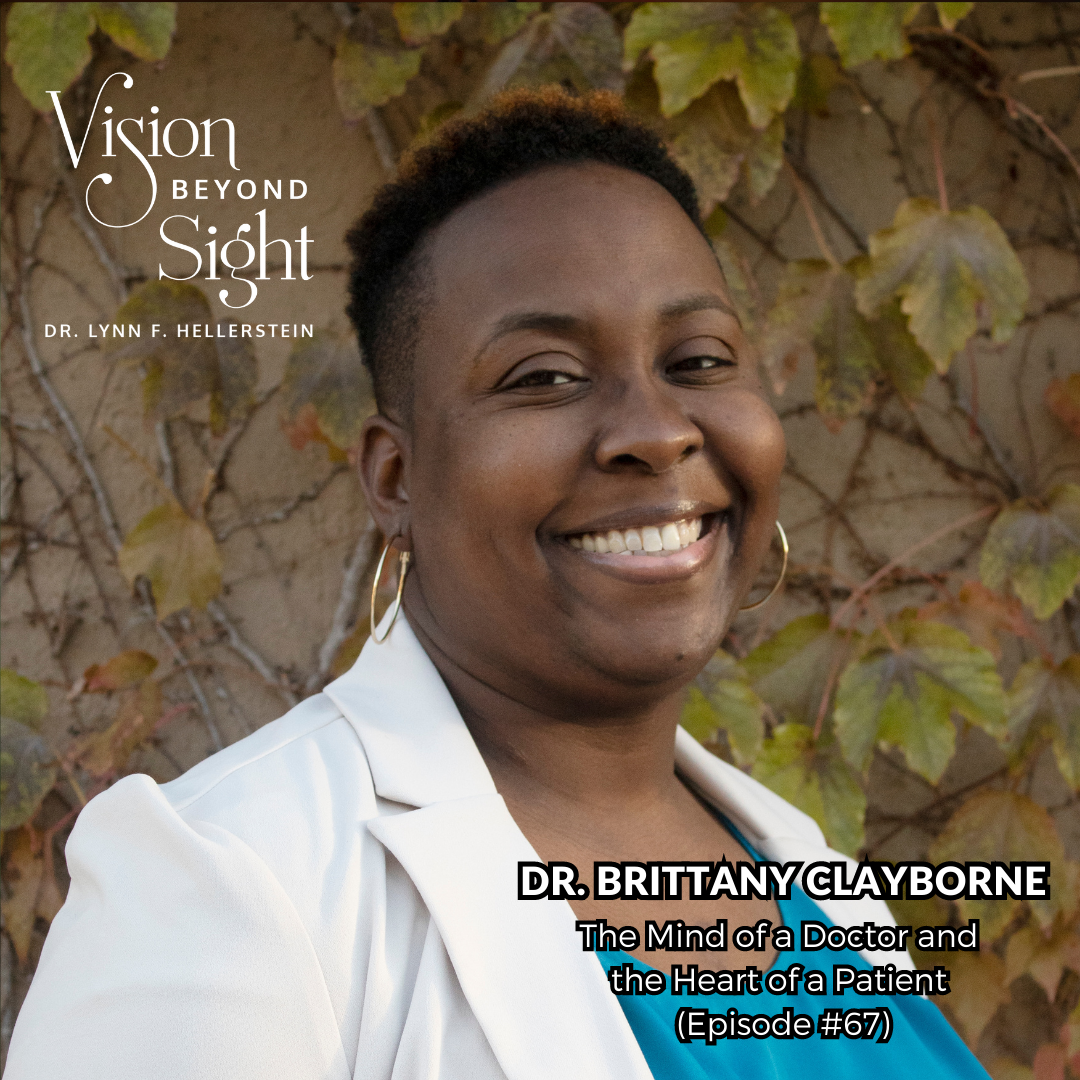 Dr. Lynn Hellerstein of Vision Beyond Sight speaks with Dr. Brittany Clayborne, international bestselling author, speaker, entrepreneur, psychologist and owner of the nonprofits Brittany Speaks and Micah Gives. Dr. Brittany talks about her story as a heart transplant recipient and cancer survivor that propelled her to become a Doctor of Psychology specializing in critical illness and psychosynthesis. She also discusses using the Metaverse in counseling, and helping people create environments where they can heal.
🔊 Click here and tune in to the show now to explore:
Dr. Brittany's heart failure after childbirth that caused her to die 7 times before getting a heart transplant
A year after, Dr. Brittany was diagnosed with Stage 4 cancer.
While undergoing cancer treatments, she aimed to become what she needed: a Doctor of Psychology specializing in critical illness psychology and psychosynthesis.
What are psychosynthesis and disidentification?
Benefits of using Metaverse for counseling
Three parts of reintegrating patients from disidentification to identification
Evolution as the process of self-love
Working with chronically ill patients
The wish of not spending too much time trying to make money
Helping people to create environments where they can heal
Love what you do, do what you love
About Dr. Brittany Clayborne:
Dr. Brittany Clayborne has the mind of a doctor and the heart of a patient.
She earned her master's degree during a 9-month hospital stay as she waited to receive a donor heart and a stage four cancer survivor who earned her Doctorate of Psychology while undergoing aggressive cancer treatments.
Dr. Brittany is an International Bestselling Author, creator of The Maverick Evolution© and is currently creating a method of medical therapy, Chair of the Patient Committee for the Heart Failure Society of America, and a fierce advocate for organ donation.
But the most important role she plays is that of Micah's mom. Together, they support the emotional and psychological health of kids and adults through their non-profits, Brittany Speaks and Micah Gives.
You can learn more about Dr. Brittany and her work at www.brittanyspeaks.com or connect with her on all social media platforms @drbrittanyspeaks.
Connect with Dr. Brittany Clayborne and Brittany Speaks, Inc.:
Website | Facebook | Twitter | Instagram | Tiktok
"I figured that I would become that which I needed. So I started my chemo but the same day I also started my Doctor of Psychology program. Because even if I didn't survive this, I was determined to at least start creating a roadmap for other people that have to come down this road. Luckily I am here. I am a Doctor of Psychology. I specialize in critical illness psychology. I specifically use a type of psychology called psychosynthesis… One of the things that psychosynthetic psychologists use is we use the principle of disidentification, which is our ability to step back mentally and reflect on what is happening within us in order to experience our true self free from any of the inner turmoil that we may be currently experiencing." – Dr. Brittany Clayborne
🔊 Click here to play this show now!
---
Dr. Lynn Hellerstein, Developmental Optometrist, co-owner of Hellerstein & Brenner Vision Center, P.C., award-winning author and international speaker, holds powerful and inspiring conversations with her guests in the areas of health, wellness, education, sports and psychology. They share their inspirational stories of healing and transformation through their vision expansion. Vision Beyond Sight Podcast will help you see with clarity, gain courage and confidence. Welcome to Vision Beyond Sight!
Dr. Lynn's books are available at Amazon.com and www.lynnhellerstein.com/shop.
Dr. Lynn is available for speaking engagements and consulting. For more information, visit www.lynnhellerstein.com.
To learn more about vision therapy or to find a doctor providing vision therapy in your area, visit: COVD.org.
To learn more about vision and the impact in concussion/brain injury, visit: Neuro-Optometric Rehabilitation Association.
Listen and subscribe wherever you get your podcasts!
New episodes every Wednesday at 9 am MT/10 am CT.
Latest posts by Vision Beyond Sight
(see all)