The Pikes Peak Challenge Hike takes place on the well-established Barr Trail. From the Trailhead hikers make their way 13 miles up the trail to the beautiful summit at 14,115ft.  The event is a 13-mile ascent to the summit of Pikes Peak.
All funds raised at the Pikes Peak Challenge support the Brain Injury Alliance of Colorado (BIAC).
The Brain Injury Alliance of Colorado is dedicated to serving individuals affected by all forms of brain injury such as stroke, TBI, tumor, and infection.
The mission is to improve the quality of life for people with brain injuries by connecting them with resources to help navigate the path of rehabilitation.
Over 200,000 Coloradans are living with the effects of a brain injury. For more information about the organization and what we do please visit www. BIAColorado.org.
I've had the honor of speaking at BIAC conferences on the visual sequelae of brain injury.  Rehabilitative vision therapy is often very successful for patients with brain injury
Congrats to my daughter, son-in-law and the hundreds of others who have completed this challenge, all for raising funds for a great organization, BIAC!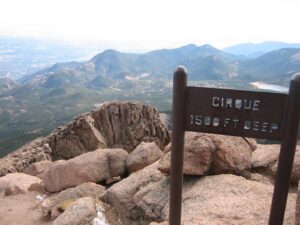 Latest posts by Lynn Hellerstein
(see all)