Thanks to Dr. Marjean Kulp, researcher and professor at Ohio State University Optometry School, for her great published research articles on preschool vision screening.  

Access her articles here: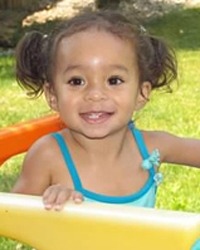 Does assessing eye alignment along with refractive error or visual acuity increase sensitivity for detection of strabismus.doc
Is visual memory predictive of below average acad achievement in 2nd-4th graders?
Preschool vision screening tests administered by nurse screeners compared with lay screeners- Main Results Phase II–
Beery Visual motor integration and subtests and related to achievement test scores

A pioneer in vision therapy and developmental optometry, for more than 30 years Dr. Lynn Hellerstein, has helped thousands of children and adults improve their vision and transform their lives — at home, in the classroom and on the sports field.
Founder and co-owner of Hellerstein & Brenner Vision Center, Dr. Lynn Hellerstein is the author of an award-winning book series, SEE IT. SAY IT.DO IT!
Dynamic and engaging, Dr. Hellerstein is a popular speaker nationally and internationally.

Latest posts by Lynn Hellerstein (see all)