I hope the Pacific University College of Optometry students had as much fun as I did at the COVD Tour de Optometry visit in Feb. 2015.
Met with my Dean (from 37 years ago), Dr. Wid Bleything, the current Dean, Dr. Jenny Coyle, and Associate Dean, Dr. Fraser Horn.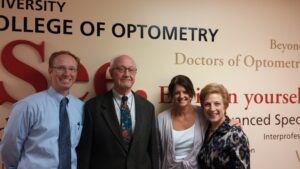 Had approximat
ely 100 students at each of my 2 lectures.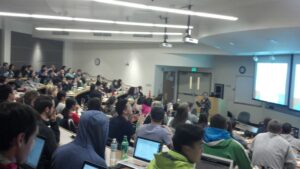 I'm grateful and inspired by those young students who are so excited about developmental vision and vision therapy.

Latest posts by Lynn Hellerstein
(see all)