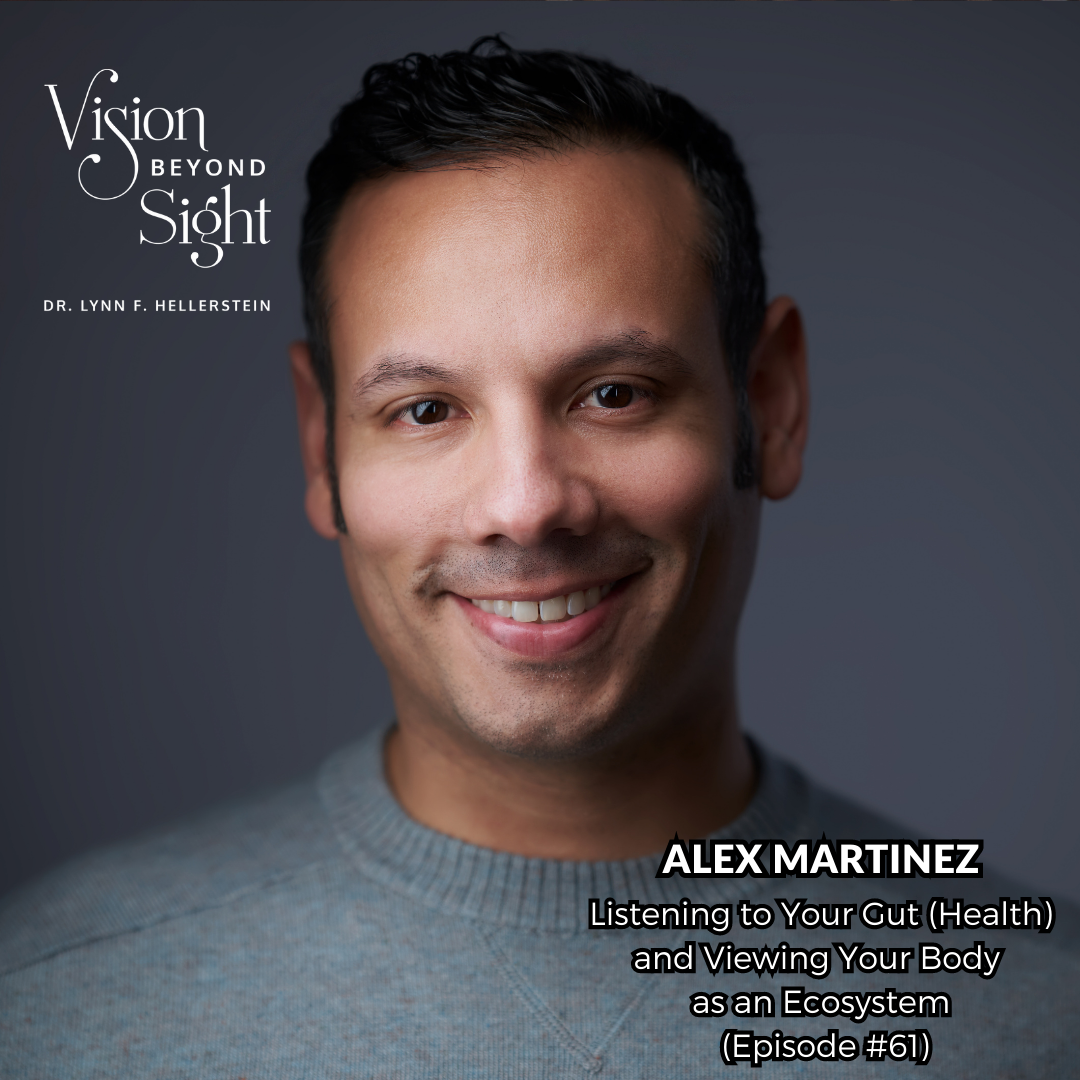 Dr. Lynn Hellerstein of Vision Beyond Sight speaks with Alex Martinez, cofounder and CEO of Intrinsic Medicine, Inc. Alex talks about the importance of gut health and viewing our body as an ecosystem, his company's discovery and research on sugar compounds from human milk that lead to gut-safer drugs and a healthy gut microbiome, and how we can improve our gut-immune health now.
🔊 Click here and tune in to the show now to explore:
Alex's path to Intrinsic Medicine, Inc. and developing gut-safer drugs
The importance of the gut microbiome
Discovery of human milk sugars that are essential to a foundation of healthy gut microbiome
The research on usage of these compounds in these areas:
◦ Pediatric autoimmune diseases
◦ Neurodegenerative diseases in elderly people
◦ Immuno-oncology or treatments using the body's immune system to fight cancer
How to improve your gut-immune health today
Paying attention to your poop using the Bristol Stool Form scale
Common plant-fiber foods for your gut health
Viewing yourself as an ecosystem and reclaiming your self-awareness
About Alex Martinez:
Alex Martinez is the cofounder and CEO of Intrinsic Medicine, which is developing human-identical milk sugars as new drugs to improve human health and address three major problems in the pharmaceutical industry today:
Most drugs have serious side effects, limiting risk/benefit in vulnerable populations such as children and the elderly
Most drugs do not possess ecological mechanisms (modulation of both the immune system and microbiome) that truly restore human health
Most drugs are also financially toxic due to high prices which frustrate or even limit access
Alex received his Juris Doctor from the University of Michigan Law School and Bachelor of Arts in Health & Societies from the University of Pennsylvania, but his real education was going through his own patient journey and learning from others experiences.
Connect with Alex Martinez and Intrinsic Medicine, Inc.:
"What we've learned about these sugars in human milk is that they're prebiotic. They're fiber. 95% of people are not even at a dietary fiber goal today. That is a profound opportunity to improve your health because we're now seeing that these prebiotics, these sugars, can lead to a cascade of benefits. The important thing here is—I don't want people sitting around saying, 'Oh, in 5 years, Alex can have a drug for that.' You can make a change today by adding diverse plant fibers into your diet. And there's a lot of compelling evidence that in and of itself can improve gut health as well as immune health." – Alex Martinez
🔊 Click here to play this show now!
---
Dr. Lynn Hellerstein, Developmental Optometrist, co-owner of Hellerstein & Brenner Vision Center, P.C., award-winning author and international speaker, holds powerful and inspiring conversations with her guests in the areas of health, wellness, education, sports and psychology. They share their inspirational stories of healing and transformation through their vision expansion. Vision Beyond Sight Podcast will help you see with clarity, gain courage and confidence. Welcome to Vision Beyond Sight!
Dr. Lynn's books are available at Amazon.com and www.lynnhellerstein.com/shop.
Dr. Lynn is available for speaking engagements and consulting. For more information, visit www.lynnhellerstein.com.
To learn more about vision therapy or to find a doctor providing vision therapy in your area, visit: COVD.org.
To learn more about vision and the impact in concussion/brain injury, visit: Neuro-Optometric Rehabilitation Association.
Latest posts by Vision Beyond Sight
(see all)