August was declared National Children's Vision and Learning Month in 1995. The goal of this national observance is to help educate parents about the critical link between vision and learning.
The College of Optometrists in Vision Development will be hosting a webinar with Jillian and Robin Benoit on August 25th to celebrate the month. Jillian Benoit was a fourth grader when she was diagnosed with amblyopia. Her mother, Mrs. Robin Benoit, discovered vision therapy as a treatment.
The results changed Jillian's life, making it possible for her to learn and do many things she'd never done before. Jillian and her mother decided to share their story by writing a book to help other parents who are struggling with reading and learning issues: Jillian's Story: How Vision Therapy Changed by Daughter's Life.
The COVD will be hosting a web-based interview, along with a Q&A session with the Benoits on Thursday, August 25th, at 9 PM EDT. To register for this free event, go to: www.joinwebinar.com and enter the meeting ID number which is 917-050-066, your email address, etc. Just follow the instructions from there.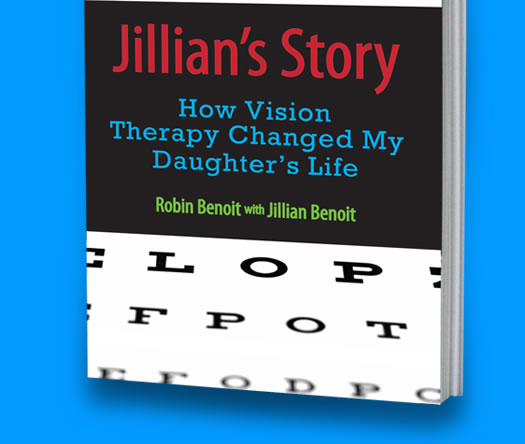 By Dr. Lynn Hellerstein, Colorado Optometrist in Vision Therapy and Visual Processing