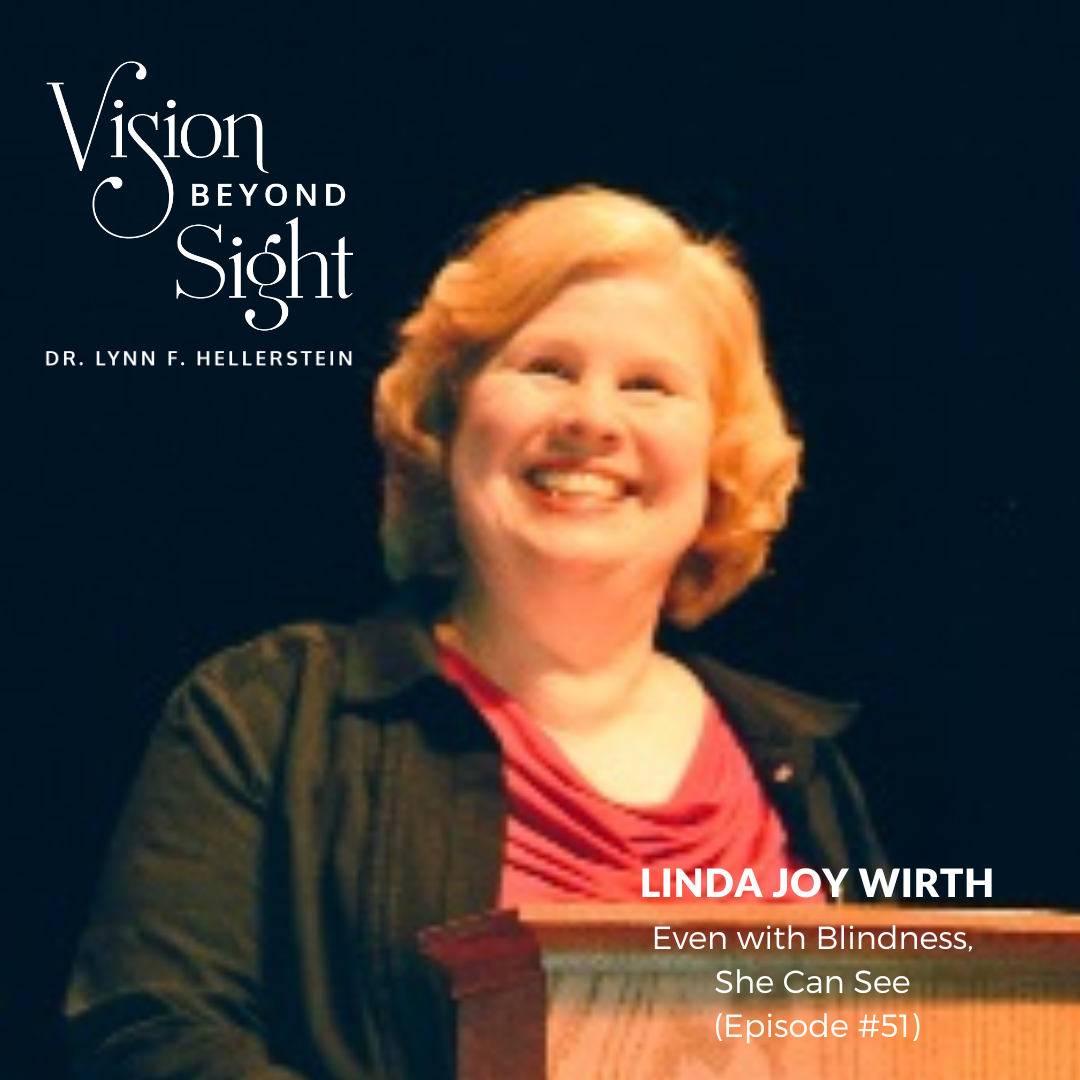 Dr. Lynn Hellerstein of Vision Beyond Sight speaks with Linda Joy Wirth, a blind since birth motivational speaker, social worker, singer, actress and author. Linda talks about not letting anyone try to convince you of what you can do or who you can be, and sharing your story to overcome fear and find connection with those different from ourselves. She also talks about her challenges and triumphs, her career in acting, and her inspiring autobiographical memoir Just Because I am Blind Does Not Mean I Can't See.
Click here and tune in to the show now to explore:
Linda's experiences, challenges and triumphs
Linda's use of technology
Linda's career in long-term care, social work and acting
How Linda connects with people and deals with prejudice
Linda's autobiographical memoir Just Because I am Blind Does Not Mean I Can't See
About Linda Joy Wirth:
Linda Joy Wirth was born July 13, 1947 in Chicago, Illinois. Blind since birth, she grew up at a time when few resources were available to assist in dealing with her special needs. As her family moved frequently, many of the schools she attended were uncertain how to accommodate a blind student. However, Linda overcame the roadblocks they constructed and successfully completed her education. Linda earned a Bachelor's Degree from Florida State University and later achieved a Masters in Social Work from The University of Denver. She worked for 28 years in the field of geriatric long-term care. The challenges and obstacles she encountered during her life helped her to become a more compassionate advocate for her residents and families.
Linda's passion has always been music and theater. She has appeared in over 30 plays and musicals both in Chicago and Denver. Since 1995 she has performed with Phamaly Theatre Company, whose mission is to exclusively employ individuals with a variety of disabilities. In 1999 she was nominated by the Denver Drama Critics Circle as best supporting actress for her role as Mme. Dubonet in The Boy Friend.
Linda is a motivational and inspirational speaker and has presented to groups from schoolchildren to professional conferences on topics ranging from Issues of Aging to Disability Awareness. Because of her training in the theater, Linda's speeches are lively and entertaining. In addition to the invaluable information and helpful resources she offers, her talks are filled with humorous anecdotes and inspiring stories.
Her book, Just Because I am Blind Does Not Mean I Can't See, invites others to see from her perspective. Through her optimistic outlook, Linda encourages everyone to know that in spite of the challenges and hardships we may face; if we believe in ourselves and accept the gifts all around us, we can accomplish what we set out to. She shows the reader the importance of moving positively into the future while let go of the past.
Linda loves learning and meeting new people. She has been a member of Mile Hi Church for over 40 years and pursues classes with Osher Lifelong Learning and Kabbalah Experience. She is active with Foundation Fighting Blindness and has volunteered as dinner host for international visitors through World Denver. She is a mother of 4 and grandmother to 7.
"So often, those external voices… You hear those tapes running in your mind. 'Oh you can't do it. This is unrealistic. You're just gonna be disappointed if you try it. You're gonna fail.' And so many people listen to those tapes and they're defeated before they even start. So my message is: Don't let anybody tell you you can't, what you can and can't do, who you can and can't be, because you are the only one who can determine that." – Linda Joy Wirth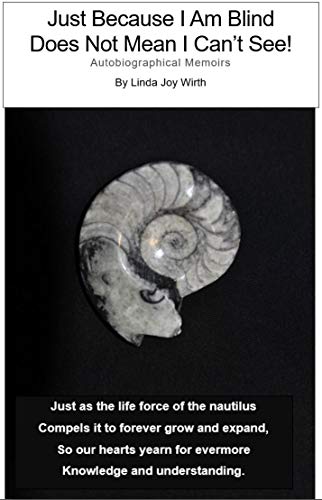 Connect with Linda Joy Wirth:
Purchase Linda's autobiographical memoir Just Because I am Blind Does Not Mean I Can't See 
Email: wirthalot@live.com
"One of the first things I try to do when I go into a new place is try to make people feel comfortable with me. I use humor but I also allow people to ask questions. Ask me. If you don't understand something, if something bothers you about me or the way I do things, please ask me and I'll be happy to share with you. Because I think that's the only way people can learn. And by learning and understanding, then that fear begins to fear and dissipate." – Linda Joy Wirth
Click here to play this show now!
---
Dr. Lynn Hellerstein, Developmental Optometrist, co-owner of Hellerstein & Brenner Vision Center, P.C., award-winning author and international speaker, holds powerful and inspiring conversations with her guests in the areas of health, wellness, education, sports and psychology. They share their inspirational stories of healing and transformation through their vision expansion. Vision Beyond Sight Podcast will help you see with clarity, gain courage and confidence. Welcome to Vision Beyond Sight!
Dr. Lynn's books are available at Amazon.com and www.lynnhellerstein.com/shop.
Dr. Lynn is available for speaking engagements and consulting. For more information, visit www.lynnhellerstein.com.
To learn more about vision therapy or to find a doctor providing vision therapy in your area, visit: COVD.org.
To learn more about vision and the impact in concussion/brain injury, visit: Neuro-Optometric Rehabilitation Association.
Latest posts by Vision Beyond Sight
(see all)