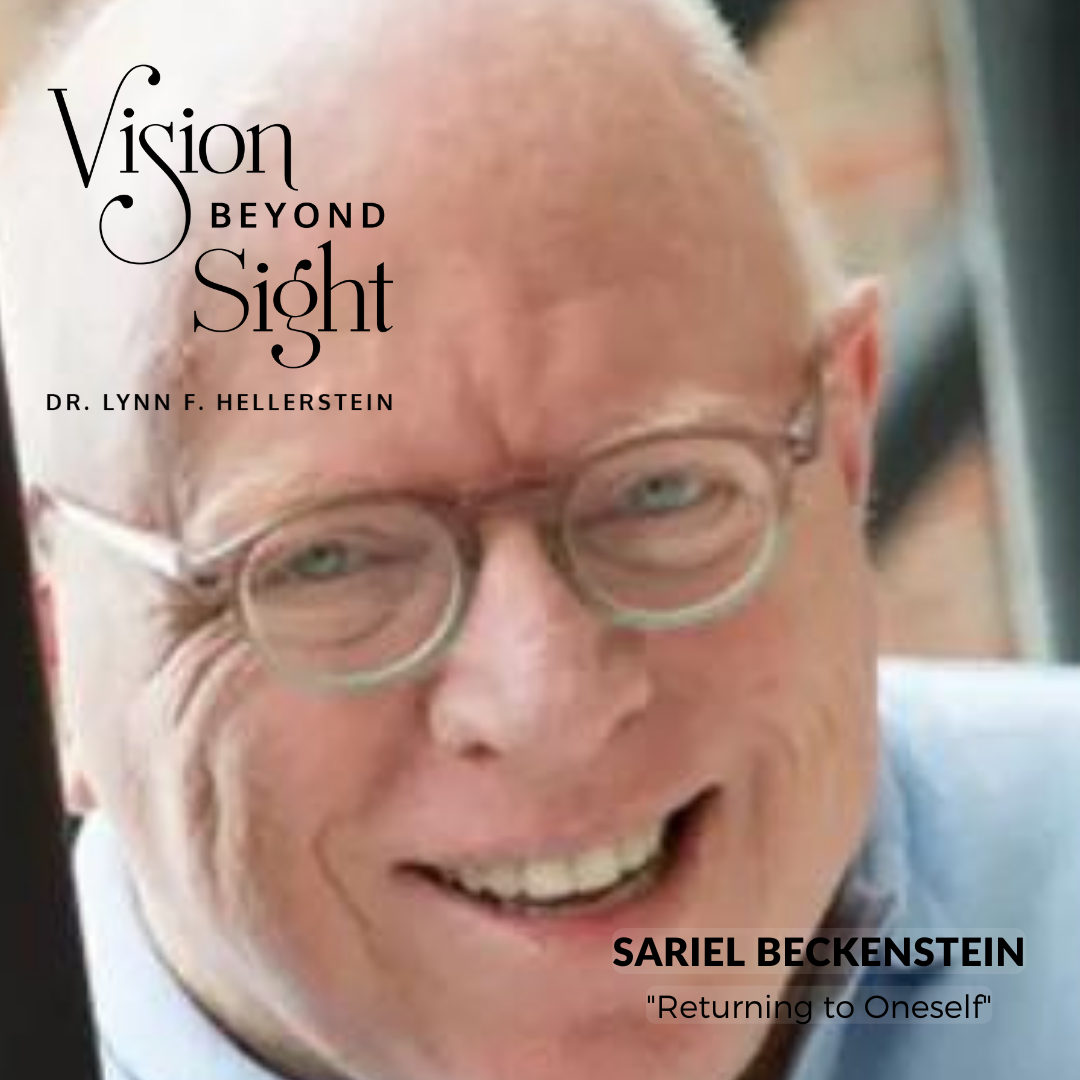 Dr. Lynn Hellerstein of Vision Beyond Sight speaks with Sariel Beckenstein, a certified life coach and EFT master practitioner. Sariel and Lynn start a conversation about returning to oneself. He discusses what kind of relationship his parents had that gave him different kinds of trauma. Sariel talks about how he supports and helps people track the love of their dreams and find their way back to themself.
Click here and tune in to the show now to explore:
The 5 steps to attracting the love of your dream

What is TTL?

Discover the 3 lessons in Blessing Scenario

What is the difference between tapping and acupuncture?

How did Sariel develop his trauma?

The significance of self-love
Sariel Beckenstein is a certified life coach and an EFT master practitioner. His mission is to support and help people to track their dreams. Sariel believes that returning to self will grant you inner peace and attain the freedom of life.
Years after earning a degree in business, he became a life coach because he is committed to supporting people to get the best of themselves, be able to manifest anything they would like to attract to their life, from the love of their dreams, attracting their best career, being financially free, losing weight, or gaining confidence.
Connect with Sariel Beckenstein and his life coach programs:
Website | Instagram | Facebook | LinkedIn
"Four healing words: I love you. I am sorry. Please forgive me. Thank you." — Sariel Beckenstein
Click here to play this show now!
---
Dr. Lynn Hellerstein, Developmental Optometrist, co-owner of Hellerstein & Brenner Vision Center, P.C., award-winning author and international speaker, holds powerful and inspiring conversations with her guests in the areas of health, wellness, education, sports and psychology. They share their inspirational stories of healing and transformation through their vision expansion. Vision Beyond Sight Podcast will help you see with clarity, gain courage and confidence. Welcome to Vision Beyond Sight!
Dr. Lynn's books are available at Amazon.com and www.lynnhellerstein.com/shop.
Dr. Lynn is available for speaking engagements and consulting. For more information, visit www.lynnhellerstein.com.
To learn more about vision therapy or to find a doctor providing vision therapy in your area, visit: COVD.org.
To learn more about vision and the impact in concussion/brain injury, visit: Neuro-Optometric Rehabilitation Association.
Listen and subscribe wherever you get your podcasts!
New episodes every Wednesday at 9 am MT/10 am CT
Latest posts by Vision Beyond Sight
(see all)